Covid Help
Happy Faces Vadodara, identified households which are in desperate need of help - like families of ice cream walas, garland makers, waste collectors etc.
Feed A Stray
Paws of Vadodara is s Happy Faces Vadodara initiative that is engaged in encouraging people to help uplift the basic living conditions of our canine friends.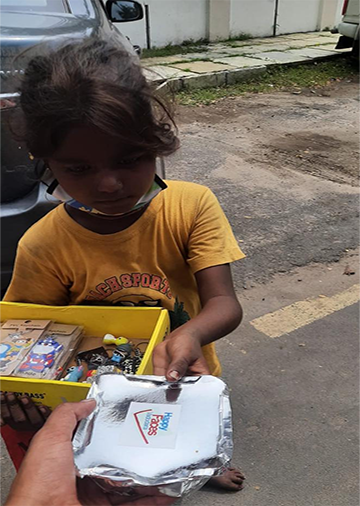 Feed A Homeless Person
Happiness is feeding hungry kids and seeing them smile. The best way to multiply your happiness is sharing it with others.
Support Our Street School
In a country where a huge mass of people is highly uneducated, we strive to become change-makers by educating the growing minds.
Mission Nutrition
The aim that kick-started Mission Nutrition, was to provide the most basic source of nutrition that is the right to every child.
TB Nutrition Kit
Happy Faces Vadodara, who had been approached by RNTCP (Revised National Tuberculosis Control Programme) to support patients who recovered from TB recently.